Update – 2 October 2022 – The Council (on Atenno) that the Port Underwood road from Whatamango is closed due to slips on the hump (hill leading to Oyster Bay) and Tumbledown Bay Road is blocked due to tree falls.  have just driven towards Rarangi from ocean Bay and there is a small slip south of Robin Hood Bay. It was deep enough for me not to go through as the mud was still moving and it was next to an open drop. Updates from the Council will be given tomorrow.
Port Underwood Road and Tumbledown Bay Road have been severely impacted by the recent rains. They are officially closed, but access can be given to residents, although delays may be experienced due to works being undertaken. Some areas are not accessible. There is a blockage at Tom Caines Bay.
We have been advised  by Norm Thomson (Marlborough Roads) that there is a plan to clear the hump on the Port Underwood Hill Road the week commencing 19 September 2022. At this stage, Marlborough Roads are planning  to CLOSE the Hill between 9am and 3pm Tuesday 20 Sep to Thursday 22 Sep – NOTE – this has been extended to 6 October (excluding weekends). This means NIL traffic! Marlborough Roads intend to conduct a mail drop notice of this closure.
The Council has stated that the Port Underwood Road is c
losed between Waikawa and Rarangi and 
Tumbledown Bay Road is closed
Multiple crews are working from either end of Port Underwood Road.
Crews have continued to work near Karaka Point clearing slips.
Multiple crews are working between Whites Bay and Robinhood Bay, Rangitane Bay and Ocean Bay, Hakahaka Road and Whangataura Bay, on slip clearance.
Slip clearance is also being undertaken on Tumbledown Bay Road.
Fishing
There have been significant changes to the rules for fishing – see the fishing tab. .
Defibrillators (AED)
See the notice board for defibrillator locations
Introduction to the Port Underwood Association
We would like to take this opportunity to introduce you to the Port Underwood Association.  Our current membership of 111 consists mainly of couples and families, but is open to anyone who has an interest in the Port Underwood area.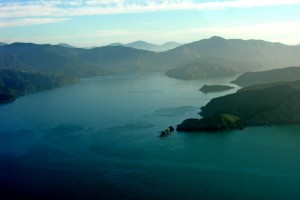 We have a hard working committee of 8 volunteers, 3 of whom are permanent residents, who try to fairly represent the views of a wide range of residents, ratepayers, farmers, marine farmers, forestry owners, and bach owners.
Our association is known, respected and consulted on most topics that concern the Port.  We are then able to present a united front on a wide variety of issues that affect all of us who live, work and holiday in this beautiful area. This website contains some information on recent activity.
We invite you to join us.
For the princely sum of $20 per year per family (not per bach), you will receive regular newsletters, and information by email on the latest issues that affect  the Port such as fishing regulations, notification of aquaculture, roading, forestry and subdivision resource consent applications as well as health alerts such as toxic algae blooms.
If you would like to join you can mail a cheque to the secretary PUA, P.O. Box 59, Blenheim 7240 .  Please include your name, Bay, phone numbers, address and email if possible.  Alternatively, you can do a direct deposit into the Port Underwood Association Account, (details available from the secretary/treasurer – see details below).  Please be sure to quote your surname and Bay as a reference when making a direct bank deposit.  Then, could you please email your phone number, address and email address to the below gmail address.
If you wish to know more, please contact the secretary, John Davison by email  port.underwood.association@gmail.com.  We look forward to hearing from you.